Beware, entrepreneurs! There's just over a month to go before the scariest night of the year! This Halloween, don't miss the opportunity to stand out from the crowd with original Halloween merchandising items, thanks to Wordans' customizable products. 
Spooky tops
October 31st is approaching! Are you looking for the best customizable items to create a product line for the occasion? T-shirts and sweatshirts are a sure bet for this type of temporary event: they can be worn by everyone, regardless of age or style. On our website, you will find a wide selection of short sleeve t-shirts  or hoodies to personalize. Transfers are an excellent technique for personalizing surfaces such as t-shirts or sweatshirts. You can stamp on these plain items the design of your choice: a pumpkin, a witch, monsters, …. Another original idea can be to print scary phrases on these plain tops, rather than drawings: "Trick or treat!"; "little monster" for children's clothing; or more personal phrases. The tops are also the products that will be most easily worn in companies if you are an entrepreneur looking for an original outfit for your employees in the store during the Halloween festivities.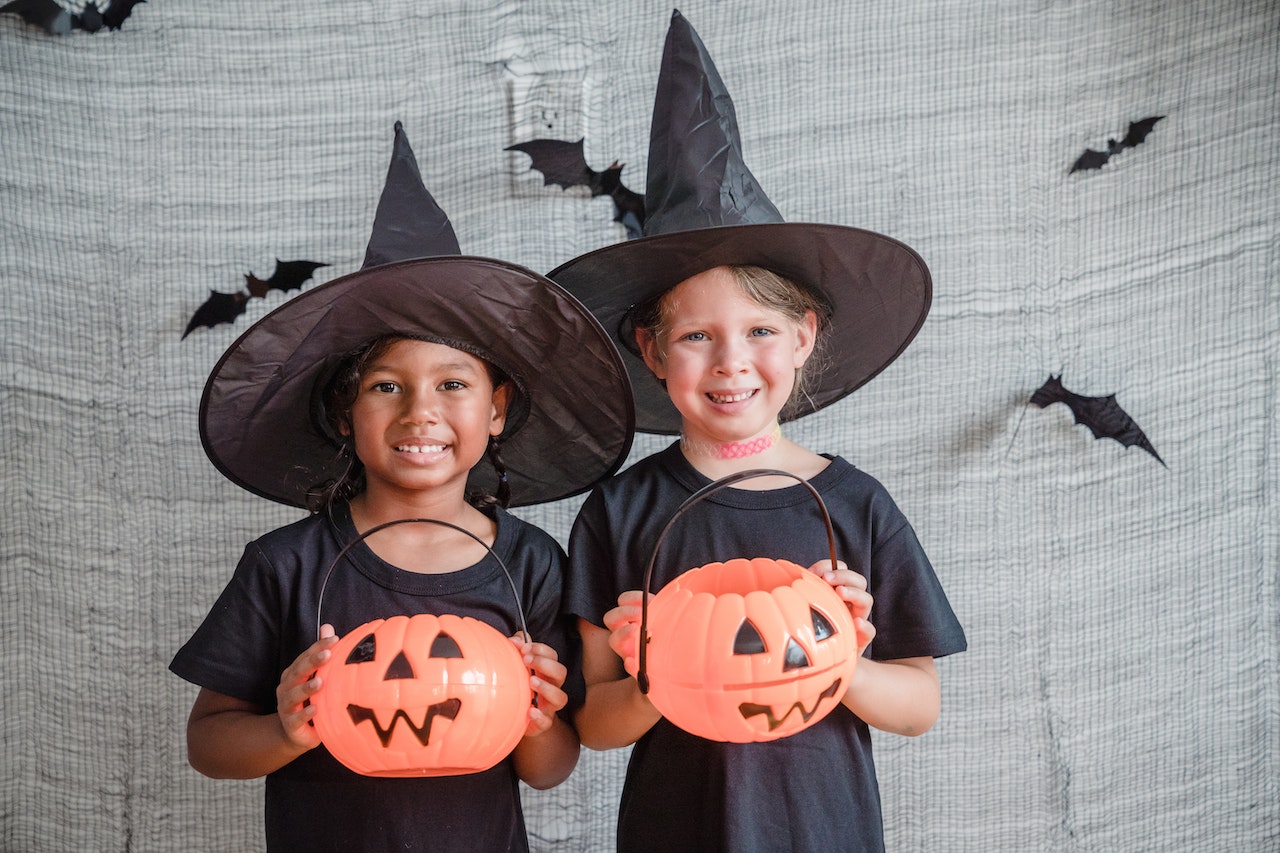 The collection bag: a must-have for Halloween
When textile professionals want to launch a clothing line for a special occasion like Halloween, they usually turn to T-shirts and jackets. But there is one essential accessory for this occasion that is sure to be a best seller with families: the trick-or-treating bag! Indeed, on Halloween night, many children walk the streets of their neighborhood knocking on doors to ask for candy from their neighbors. Nothing is more original than having a cloth bag to collect and take away the treasures obtained! You will find on our website a selection of customizable bags on which you can add a Halloween design: tote bag, jute bag, drawstring bag,… there is something for everyone!
Terrifying office objects
Halloween also invites itself into offices and open spaces! Offer originality and fantasy with the creation of a range of personalized items specially designed for Halloween in the office: the coffee mug, essential for a good start to the day while reading your emails, can be decorated with the drawing of a prankster ghost or a witch on her broom. You can also choose to personalize the cover of a notebook or a binder to match the theme or customize in the same way a document holder, a pen case or any other blank office accessory that you will find on our site. Success guaranteed!
Monstrous masks
As you know, wearing a respiratory protection mask is still mandatory in public transportation and in some public spaces. Combine business with pleasure by offering a line of personalized Halloween-themed masks! This is an item that can provide great opportunities for fun creations: you can choose to customize masks with bloody teeth, a monster face, or a warty witch's hooked nose! All you have to do is choose the mask you like best from our many plain blank references, and customize it as you wish to offer your customers masks that are both terrifying and fun! 
Fear in the kitchen
Kitchen professionals will certainly take advantage of the Halloween festivities to propose monstrous dishes inspired by this holiday, as well as pumpkin or monster-shaped pastries. To complete their project, offer them a line of Halloween-themed clothing and kitchen accessories! They will be amazed. We can offer you practical and professional kitchen aprons, which can be personalized with a transfer or even with embroidery of monsters and witches. On our website, you will also find customizable plain kitchen hats and charlottes suitable for both men and women. We also offer customizable kitchen items such as glass and bamboo jars and lunch boxes with matching Halloween decorations. 
Feel free to check out our webpage www.wordans.ca to see all of our customizable plain products, as well as our Instagram page @wordans_canada to see all of our current discounts. Our team of consultants is available by phone to help you find the items you are looking for to create your special Halloween custom product line.