When you find yourself in the market for a new pair of t-shirts or a new hoodie, you might wonder what the difference is between Gildan and Bella and Canvas Clothes. These two brands offer quite similar apparel and target the same customer segment. At first glance, you may find it hard to choose between them, but if you look carefully at their items, you will notice the difference and make the best decision. In this article, Wordans will explore the differences between these two brands of clothes and how they may affect your buying decisions.
What Are Gildan Clothes?
Gildan clothing is a famous brand of clothing that is made from a cotton and polyester blend. The clothes are usually inexpensive, but they can be durable. They are easily found at resellers in a great variety of blank apparel. Buying them in bulk can be even more advantageous, as you can get discounts. If you run a store where you personalize clothing and accessories, choosing Gildan t-shirts is an excellent idea because they are cheap but qualitative, and they come in many different styles to fit all your customers.
What Is Bella Canvas Clothing?
Bella Canvas Clothing is a newer clothing company that focuses on creating high-quality, comfortable, environmentally friendly clothing. They use sustainable materials like organic cotton and recycled materials, and their garments are designed to be durable and comfortable. In addition to their clothes, Bella Canvas sells accessories like bags, hats, and purses. Offering this brand to your clients will be a plus to your business in what concerns quality.
Differences Between the Two
Gildan clothing is a famous brand known for its affordable and comfortable clothes. On the other hand, Bella Canvas is known for its high-quality materials and attention to detail. Here are some of the key differences between these two brands:
Gildan t-shirts are typically made from a thicker cotton fabric than Bella Canvas tees. This gives Gildan clothing a more durable feel and helps to keep you more relaxed in hot weather conditions. But Bella's clothes are lighter, eco-friendly, and more personal
Gildan clothing is also available in a broader range of colors and styles than Bella Canvas clothing. This makes finding the perfect clothes for your body type and lifestyle easier. But you cannot find more personal styles and uncommon models without searching at Bella and Canvas
Gildan clothing is less expensive than Bella Canvas clothing. This means you can get more bang for your buck with Gildan hoodies, for instance. But we all know that you have to spend some money on quality. So, if you buy from Bela and Canvas, your item will be more durable
Benefits of Buying Gildan Clothes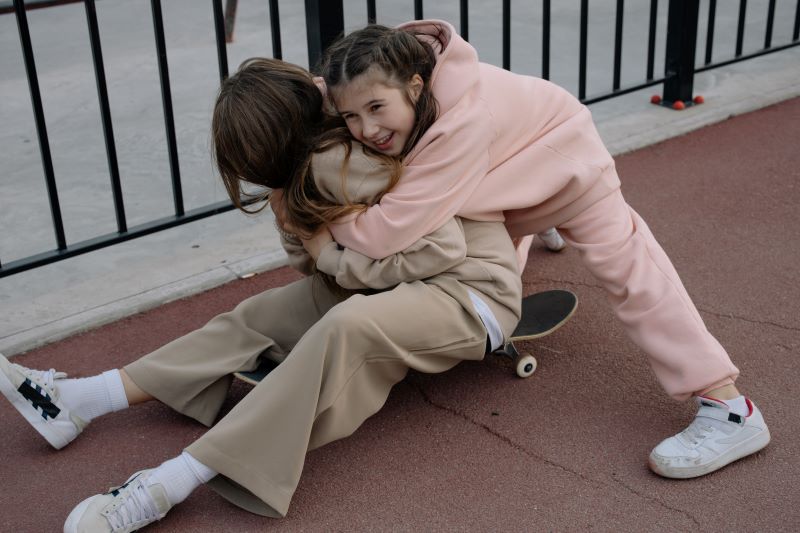 When shopping for clothing, you may wonder what the benefits are if you choose Gildan or Bella Canvas clothing. Here are some benefits of buying Gildan soft-style clothes:
Gildan clothes are made from a thicker fabric than Bella Canvas, which makes them more durable. This aspect may be necessary when buying Gildan sweatpants, for example
Gildan clothes are less likely to snag on things when you wear them, making them more comfortable
Gildan clothes are more affordable than Bella Canvas clothing.
Gildan clothes come in a wider variety of colors and styles than Bella Canvas clothing does
Benefits of Buying Bella + Canvas Clothing
When purchasing clothing, many people tend to follow the familiar brand name. But what are the benefits of buying Bella Canvas clothing? Here are five reasons why you should consider switching to Bella Canvas:
Quality is Always Guaranteed. Bella Canvas always strives for the highest quality in its products, which is why they back its clothes with a lifetime warranty. This means that if there is any defect in the fabric or stitching, they will replace your garment free of charge
Zero Waste Option. Unlike other clothing brands that require harsh chemicals and dyes to keep them looking new, a Bella Canvas sweatshirt is made with natural materials. This means that not only does it look better for your body, but it also reduces environmental waste
Comfort is a Top Priority. When it comes to clothing, comfort is vital. Bella Canvas understands this and ensures all their garments are designed with comfort. From the fabrics used to the construction, everything is designed with you in mind
Style Without Sacrifice. Bella Canvas knows that not everyone wants to sacrifice style for comfort. That's why they offer stylish products that still meet the style criteria, like Bella Canvas long sleeve shirts, which are also very stylish
Why Is It Important to Know the Difference?
When you go shopping for clothes, it can be hard to know the difference between Gildan hoodies and Bella Canvas hoodies, for example. But the truth is, there are a lot of differences between these two brands. In this blog post, we will discuss some of the key differences and why you might want to consider buying Gildan clothes over Bella Canvas.
First of all, Bella Canvas clothes are made from higher quality cotton than Gildan. This means that they will last longer and be more comfortable. Knowing this is important as you know what your clients want to buy.
Additionally, Gildan clothes are often less expensive than Bella Canvas. This is because they use less expensive fabrics and do not invest in marketing campaigns that appeal to a younger audience. This aspect will be reflected in your reselling price. So, depending on your investment, budget you have to make the best decision. The price will also allow you to buy products like Gildan sweatpants, to have a greater offer to your clients.
Finally, Gildan clothes are made in the USA, whereas the Bella Canvas sweatshirt, for instance, is manufactured in China. This can lead to different environmental practices being used in manufacturing each brand's clothing. Take this into consideration when speaking about shipping and delivery time.
Is It Worth the Trade-Off of Spending More on Higher-Quality Clothes?
When it comes to clothing, quality usually equals a higher price tag. But is that always the case? There are a few companies out there that offer high-quality clothing at a fraction of the cost. One such company is Gildan. While their clothes may not be as luxurious as some other brands, they are worth checking out if you're on a budget.
One reason why Gildan clothes are so affordable is that they use a different fabric than many of the other brands. Bella+Canvas Clothing uses 100% cotton, making their clothes much less durable and less comfortable. Many people who have tried both types of clothing say that Gildan garments are more comfortable.
While both brands offer high-quality clothing for a low price, it's essential to consider what you're looking for before making a decision. If you're looking for something luxurious and expensive, go with one of the more prominent brands. However, if you're looking for something affordable and more comfortable, Gildan is worth considering.
How to Spot a Fake
If you're ever shopping for clothes, there are a few things you can do to help ensure that you're getting an original product. One of the easiest ways to spot a fake is to look for counterfeit labels. While both Gildan and Bella Canvas clothing have unique designs, some counterfeit versions of each brand will use other companies' designs without permission. Look for the company logo and additional information on the label. Notice any changes in the creation of the logo or for any missing information. If you see a shirt with this logo but no other identifying information, it's likely a counterfeit.
Another way to tell if something is fake is to look for quality control issues. If something seems too good to be true, it is probably fake. For example, if you see a shirt that's too cheap in quality or has poor stitching, it's most likely a fake. And finally, always ask questions when buying clothes. If something doesn't feel right, don't buy it – even if it's cheaper than the real thing.
Conclusion
Regarding cotton apparel, Gildan and Bella Canvas are two of the most popular brands on the market. But is there a difference between these two brands? Now, you have explored some critical differences between Gildan and Bella Canvas clothing concerning their materials, philosophy, and price. So, now you can make an informed decision about which brand may be best for your needs. Hopefully, after reading this article, you will better understand what each brand offers and why they are such popular consumer choices.
Don't forget to check our website www.wordans.ca to check our full portfolio of brands and products, and our Instagram page @wordans_canada for daily inspiration.