Wordans  is part of Netenders , a holding company with headquarters in Barcelona, Spain, where the majority of our customer service and administrative staff are based. According to a study conducted by Spanish charity Arrels earlier this year, there are over 5,100 homeless people in the city of Barcelona, with over 1200 of them sleeping on the street. 28% of these people are based in the Ciutat Vella region of the city where Netenders HQ is situated, which is one of the main reasons why helping them is so important to our staff, who encounter the reality of this problem on their daily commute.
After deliberating how we as a company could make a difference in the city we love, we were delighted to come across "Voluntariado Express", a national charity initiative that aims to provide clothing and shelter to as many people as possible across the country in the same night. 
About Voluntariado Express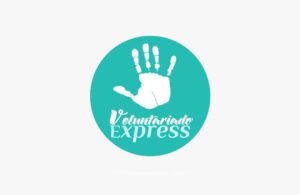 This event was first held in Madrid in the winter of 2011, with over 40 people being provided with cold-weather kits on that evening. Voluntariado Express has been held every winter since then, going from strength to strength with increasing donation totals and numbers of kits given out year after year. As well as helping the homeless, this initiative has also been used to serve other causes like providing food for families affected by the COVID-19 pandemic or helping Ukrainian refugees, as they did in May 2022. Netenders staff was delighted to collaborate with such a dedicated organisation whose passion for helping others is infectious.
The Event
20 members of the Netenders Barcelona team took part in the event on Friday 18th November, while many of those who couldn't make it made donations to the charity. Upon arriving at the meeting point, the first task was to divide, count and organise the clothing and accessories, which included socks, gloves, scarves, hats, sweaters, and sleeping bags. One of each of these items was then put into bags to make winter kits to be distributed that evening. Our staff then split up into teams of two or three, with some joining local residents who were also taking part in the initiative, and set about distributing the kits to the homeless people around the city.
The event was a huge success, not only because of the number of people who received assistance but also the personal interactions that our staff were able to have with those receiving help. Netenders staff was able to interact with many of the city's homeless people, allowing us to find out more about their situations and make personal connections. Hyunji Yang, who is one of the newest members of Netenders said "It was great to not only help some of these people in a small way but to also spend time getting to know them, as the loneliness many of these people suffer is often forgotten about".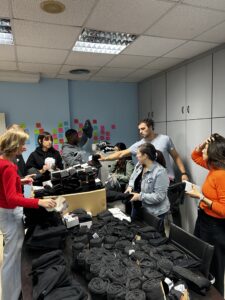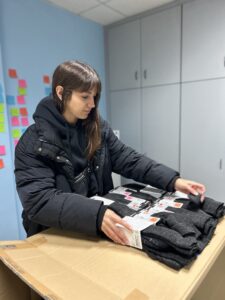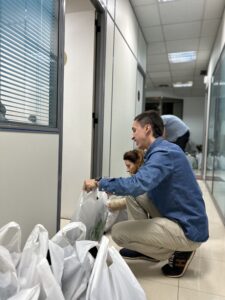 Our employees during the volunteer event
Making a Positive Impact
In total, 1050 people received the winter kits, which we hope will keep them warm throughout the season, while over €155,000 euros was raised, making this year's event one of the best ever.
Netenders COO Nolwenn Conan said of the event, "We have a multicultural team from all walks of life, so it's important for us to connect with the local community, especially those less fortunate than us. As an apparel company, and with the winter approaching, we are passionate about making sure that the people without a home in Barcelona are cared for and kept warm".
After such an enriching experience, this certainly won't be the last time Netenders participates in a charity initiative. Our staff is already looking forward to the next time they can make even a small positive impact on those less fortunate, especially in our local community.