We at Wordans as always looking to renovate our offers and are also proactively on the thinking of  ways to help our customers better.
With that said we are proud to introduce our brand new Furniture Collection that is now available for all our Canadian customers!
There are so many brand news items in store, from chairs, tables, sofas and stools to mirrors.
As you've probably wondered by now, we are also able to offer outdoor and indoor solutions, like in the following suggestions we have for you!
OUTDOOR
Imagine how lustrous your outdoors space would look like with these Anime Chairs, known by all out style and glamour. The epitome of a nouveau classic, the body is molded from polycarbonate or Lexan, which is commonly used as bullet proof glass and is UV resistant. The Anime series comes with a two year commercial grade warranty against cracking and fading. The chairs are also stackable for easy storage.
To complete the look, an amazing choice would be the Christabel Round Table, which is perfect for drinking a cup of coffee and updating the blog. The polished aluminum Christabel series is the ultimate cafe table.
INDOOR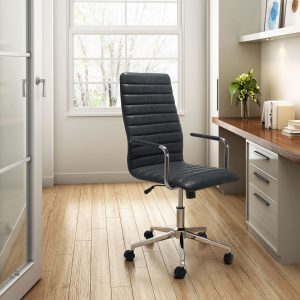 The fun and functional Trafico Office Chair combines a modern and transitional look. The Trafico office chair is made from a solid chrome frame, leatherette sling seat and arm pads, a chrome base, and an adjustable height mechanism.