Wordans: Layering in Canada
By: Fashionista B
 Wordans is working to put together fashion lines specifically for Canadians and Canadian weather! We Canadians, old and new, always struggle to get through the winter without looking like abominable snowpeople! Sometimes on cold days, we think the more layers the more warmth, however, there is a technique to beat Old Man Winter at his game with Canadian Layering.
I've been living in Canada for 30 years and after much trial and error, I have finally figured out the best technique for dressing in layers without sacrificing my comfort or style.
Layering is more difficult than it sounds. For instance, on a typical winter day you are walking through -20 weather and then jumping on the subway train that is +15. So how can you get to work without sweating like crazy but still being warm?
The most recent winter forecast from Global News suggests that a large portion of Canada is going to be covered in snow, so you are going to need clothing that keeps you warm, dry and mobile. Try Canadian Layering!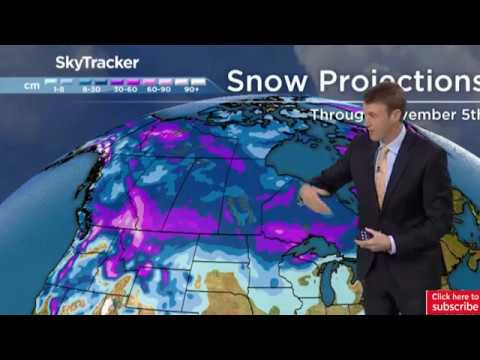 So…without further ado.. here are my 3 steps to Canadian Layering…
The First Layer

Your first layer should be a cotton or silk blend. A material that will absorb any sweat and pull it away from your bare skin. This is the most important layer to your entire outfit and finding a shirt with great material and looks good can be a challenge.
Featured here are the women's Gildan 5400L and our men's Gildan 5400 cotton shirts. These are both available in a variety of colours and are almost 100% cotton. Our women's shirt has a tapered waist and double stitching on the edges to give it a relaxed look. Our men's shirt is a pre-shrunk jersey knit, that has a wonderful texture and sits well on any body type.
The Second Layer
Your second layer should consist of warmer materials. This layer should provide excellent coverage, as well as insulation. Hoodies, zip-up sweaters, or anything with fleece works great for this layer. I am featuring here the Gildan G186FL Ladies and the Gildan 18600 Mens sweaters. They are both zip up's which tend to minimize layering bulk. It also makes it much easier to remove layers as needed when getting onto the metro, or riding in a hot car or bus.
The Final Layer…
The final layer, your jacket. One of the benefits of layering on top of a cotton or silk layer is that by the time you put on your coat you don't feel or look bulky. You can switch your jacket layer from a heavy to a lightweight jacket depending on the temperature. Your jacket should not only have a warm liner but also a water-resistant shell. The shell is important because when it is snowing, the snow melts and can seep through your jacket and layers. The Ash City North End men's 3 in 1 Jacket and the Devon & Jones ladies Jacket are both warm and waterproof.
Have a great winter!! Stay Warm!