Christmas is almost here! For Christmas lovers like us here at Wordans, this means putting decorations up, buying food for the festive period, and early present shopping. While most people seem to leave present shopping until the last minute, true Christmas connoisseurs know that the earlier you do your shopping, the better. But how can you get your present shopping out of the way if you don't know what to buy? Well, this is where our Christmas gift guide can help, so read on for amazing gift ideas for your friends, family, and colleagues.
Clothing Gift Ideas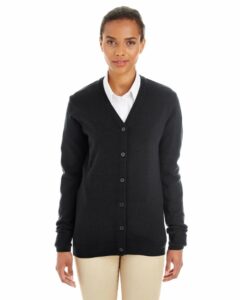 Buying clothes as Christmas gifts for your family may not be the most original idea, but it's certainly a guaranteed people pleaser. Everyone wears clothes, so they're sure to be appreciated, and wholesale prices are guaranteed at Wordans for those trying to keep costs low. Items like cardigans can make great gifts for friends and family as they are less common than other types of clothing, which means their uniqueness will be well received. Other items like sweaters or t-shirts are timeless classics that are usually a hit with family members of all ages. 
Customized Gifts for a Personal Touch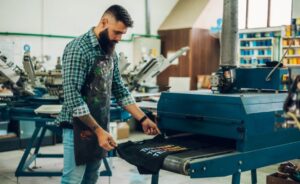 We know what you're thinking, some of your more ungrateful family members won't be big fans of receiving regular clothes for Christmas. So, you'll be pleased to know that we offer a wide range of customization options on many of our bestselling apparel pieces, like hoodies and t-shirts. Our collection features excellent options from brands like American Apparel, Champion, and Nautica, many of which can be customized with whatever you want. Wordans printing options include screen printing, embroidery, and digital printing, which means you can have names, loving messages, or pictures printed onto these itemsto give your presents an added personal touch. 
Champion Apparel – A Winning Gift Idea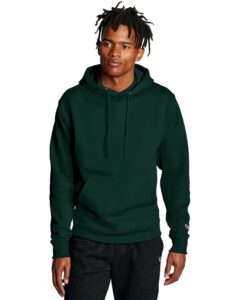 Are there any fashionistas in your family? If there are, they'll be stoked to receive Champion clothing, as it is one of the most popular brands around today. They specialize in casual wear like t-shirts, hoodies, and sweatshirts, as well as athletic apparel like leggings, gym shorts, sports bras, and joggers. They also produce a large number of accessories like caps, bags, and socks. Champion apparel is typically adorned with the brand's iconic logo, which is recognized worldwide, but many of its items are also customizable. So if you're stuck on what to get for the trendier members of your family, personalized Champion gear is a surefire winner.
Accessories for the Practical at Heart
Even with Wordans fantastic selection, we know that some people still wouldn't appreciate receiving clothes as Christmas presents. If this sounds like some of your loved ones, we also have an extensive range of accessories such as bags of all kinds, including backpacks, duffels, and laptop bags. These are great for people who prefer more practical presents that they can use every day. 
Whether you've been inspired by any of these ideas, or you're still stuck on what gifts to get this year, make sure you visit our website to see our complete range of gift ideas. We offer incredible discounts, particularly on bulk and wholesale orders. You can also find more inspiration on our Instagram page @wearewordans